Summer Adventures - Part 1: 3D Video Project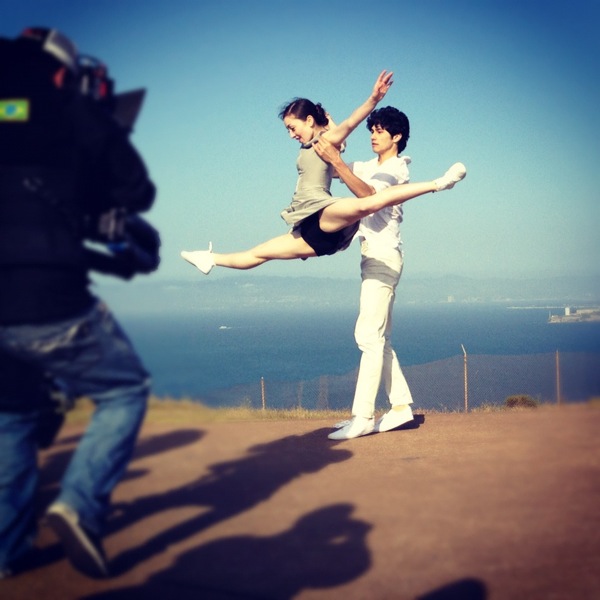 A very long and tough San Francisco Ballet season has come to an end and my incredible summer has begun! Each year it is a guessing game as to how I will fill up the two months off, or sometimes more appropriately called the "summer layoff", but this year everything came together perfectly right at the last minute! My summer will be filled up almost until the beginning of my next season with SFB, but I am thrilled for all of the opportunities that await.
My last performance of San Francisco Ballet's 2012 season was on a Sunday, and Monday morning I was back in a studio getting ready for summer adventure number one. Yuri Zhukov had been contacted by producer Kate Duhamel to choreograph for a 3D video project that she was putting together. It was to be filmed in Marin on a little vista point called Battery Spencer. There were six dancers in total -- Sean Bennet, Garen Scriber, Lonnie Weeks, Alex Jenkins, Jordan Drew, and myself. We worked for about a week to put it all together and spent one day filming. It was a challenge to stay fresh in the cold San Francisco weather for so many hours, but I am very excited to eventually see the final product! I have never been a part of anything like this, so it was a wonderful opportunity for me in many ways. It was also a good chance for me to break out of a ballet mold for a little while.
I've added some of the still shots from the shoot to this post, but I will definitely be writing about this again once the final video is complete!
Yup, that little ball on the floor is me. I was just a little cold by the end of the day...